Smokers
Flame Connection carries the finest smokers that true fans of barbeque rave about. There's nothing like the taste of smoked meats, chicken, and fish. The aroma and taste are second to none. We proudly feature smokers from Kamado Joe, Green Mountain, and Big Green Egg. Come by our showroom and our very knowledgeable staff will give you the ins and outs of each one.
Kamado Joe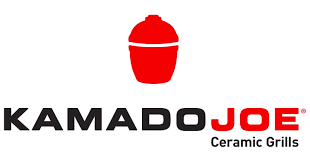 Kamado Joe Grills – truly the world's best ceramic cooker. Grill, smoke, make a pizza. The Kamado Joe does it all!
We've all been there: in the middle of something you love doing, only to be frustrated by the quality of a tool. Maybe it doesn't break. But it doesn't work like it could. That was our realization about grilling. We loved it. We did it all the time. But weekend after weekend, we'd find ourselves disappointed by our grills and tools. We knew there was a better way—which is what inspired us to design and develop a better grill. Kamado Joe® isn't just a line of products. It's what happens when two guys who love to grill get serious about creating the world's best ceramic cooker. Better quality. Smarter features. More innovative accessories. That's the story of Kamado Joe®.
Big Green Egg

Widely acclaimed as the original American-designed ceramic cooker, the Big Green Egg was derived from an ancient clay cooking device known as a "kamado". Originally a clay vessel with a lid, today's EGG® is a modern ceramic marvel known for producing amazing culinary results for novice and experts alike for over thirty years!
Often copied, never matched…there is only one, original Big Green Egg — The Ultimate Cooking Experience!
Grill | Sear the perfect steaks, pork chops or burgers on the EGG. High temperature "steak house" grilling – even at 750º F / 400º C – is quick and easy! Using the two dampers for accurate control, you can lower the heat to a more moderate temperature for other grilled foods. Fish and seafood turn out moist and tender with a flavor-packed crust unmatched by other grills.
Oven | Using the indirect cooking method with a Plate Setter, the Big Green Egg bakes bread, pizza, casseroles, cobblers and pies better than your kitchen oven … you may never cook indoors again! The Big Green Egg retains heat and moisture so well that foods don't dry out! Poultry, lamb, beef and vegetables are naturally tastier because the juices and flavors stay locked inside.
Smoker | The insulating ceramics of the Big Green Egg allow you to precisely control the temperature even at low heat. A controllable 200 to 350°F / 93 to 177°C gives succulent results with turkey, ham, lamb, chicken, ribs or any of your favorite cuts, infusing them with the aromatic wood smoke flavor. Want to slow cook at low heat for sixteen to eighteen hours … no problem!
The Only Outdoor Cooker You Will Ever Need!
Green Mountain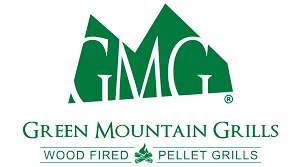 The Green Mountain Grill Difference
How a Pellet Grill Works
A digital controller manages the internal temperature by controlling the fuel and oxygen supply to the firebox.
A motor turns the auger, which feeds pellets, into the firebox.
A heat rod in the firebox ignites the pellets and a combustion fan keeps them burning.
A micro-adjusted variable-speed fan and auger motor allow you to keep your grill and food at the temperature you set.
The Venturi-style firebox creates the ultimate wood-burning fire, circulating pure hardwood smoke and flavor throughout the grill.
How Pellet Smokers Work
In short, pellets compressed from sawdust and wood shavings fill a hopper and are then fed into a burn pot using an electric auger system. The auger, which is basically a long screw, delivers pellets to the burn pot based on the speed dictated by the unit's thermostat. As the burn pot ignites, the pellets burn. Heat then carries through the home via convection (air driven) means, thus allowing air flow and a blend of warm and cool air to maintain steady, even burn temperatures. A heat exchanger separates the smoke fumes from the warm air, thereby warming the room without smoking everyone out.
Pellet smokers work in much the same way, albeit with the heat exchanger removed so that the smoke produced by the burning wood pellets bathes your food in its goodness and helps render the barbecue product you're after.
Contact Us
Call or submit the form below with any question you have.
Phone: (520) 623-0626
Subscribe to our Mailing List
Subscribe to our Mailing List
How to light a pilot light
Learn more about Flame Connection's gas fireplace services!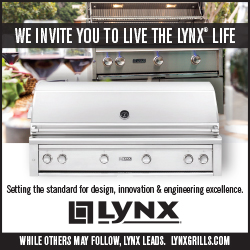 Lighting a Safety Pilot Valve
Our Work
Our Location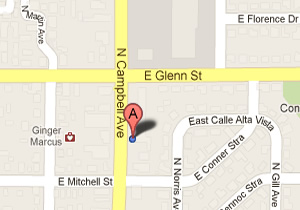 Visit our store at 2736 N Campbell Ave.